Andover school girl Darcy Parish, underwent the chop yesterday, Wednesday 7th July, with the intention of donating her hair, to the Little Prince Trust– a charity that provides real hair wigs for children who have lost their hair due to cancer treatments.
Afterschool, Darcy and her parents headed down to Steward Erskines hairdressers in Andover where she had over 16inchs of her hair cut off. Darcy's mum told Andover Radio 95.5fm that's this was a hugely emotional experience for them as Darcy had "practically grown her hair from birth".
As well as donating her hair, Darcy has raised nearly £400 via her online justgiving page and is hoping for more.
Sarah, Darcys mum told Andover Radio 95.5fm "She [Darcy] just thinks it's a lovely thing to do as she's knows how important hair is to children. We would love to raise as much as possible for the charity, as well as donating her hair. She is being so brave doing it,"
On the morning of the big haircut Darcy told Andover Radio 95.5fm "I feel excited and nervous about my haircut. I'm doing it because children with cancer need it more than me. I'm giving it to the princess trust because they will help children with cancer"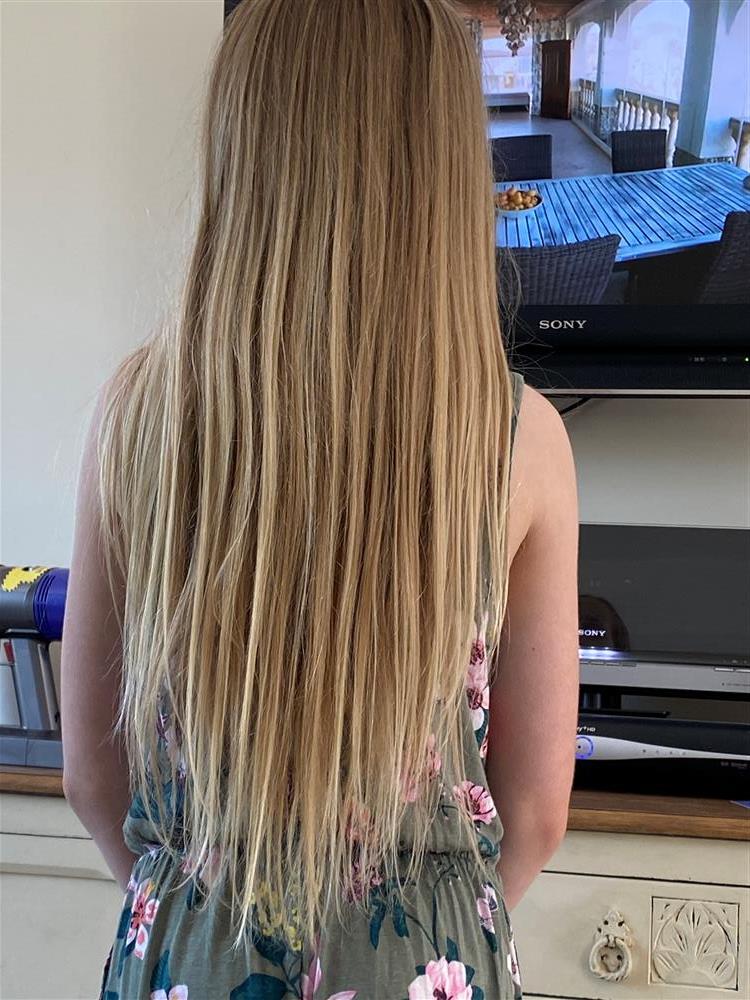 Darcy is thrilled that she has finally had the chop and so happy with the amount she has managed to raise so far. Particularly after loosing her life long family cat last week. Darcy's family told Andover Radio 95.5fm "she was so determined and brave. The pigtails are 16 inches so about what we wanted. Credit to Hollie Ashbolt at Stuart Erskine hairdressers for taking time to do it."
Darren Parish, Darcy's father was "mortified" said mum, when asked if he wanted to cut the second pigtail. If you would like to support Darcy in raising more money for the Little Princess Trust after her courageous and selfless fundraiser please click the link HERE